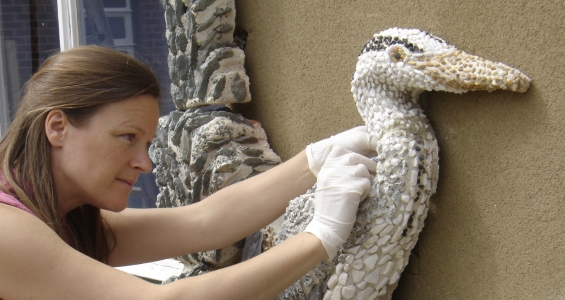 Shropshire based artist Sarah Rintoul takes a creative approach to mosaics that combines natural stone tesserae with sculptural forms. Her portfolio ranges from free standing or wall hung pieces for the home and garden to murals and site specific art work.
This website is under construction
most of the pages have images and content and will continue to grow.