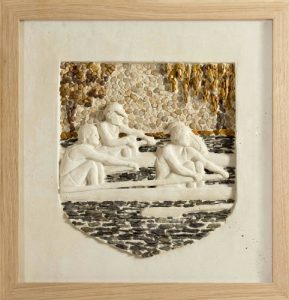 The Boat Race is an annual rowing race between teams from Cambridge University Rowing Club and Oxford University Rowing Club. The course of the boat race is just over four miles long and covers a stretch of the River Thames between Putney and Mortlake in west London. Thousands of people turn out on the banks of the River Thames each year to watch the spectacle and enjoy the day's events.
To sense first hand the power and grace of rowing eights going by in a race is a wonderful experience and the source of inspiration for this wall hung mosaic.
Congratulations to all those involved in this year's success for Cambridge University Boat Club.